Evaluating

Options

For

Customer

Support
Providing top-notch customer support makes for happier customers. Making yourself readily available and easy to get in touch with when problems arise makes customers feel more confident in your ability to solve problems. Over time, following up quickly with helpful and successful fixes to problems leads to greater customer loyalty.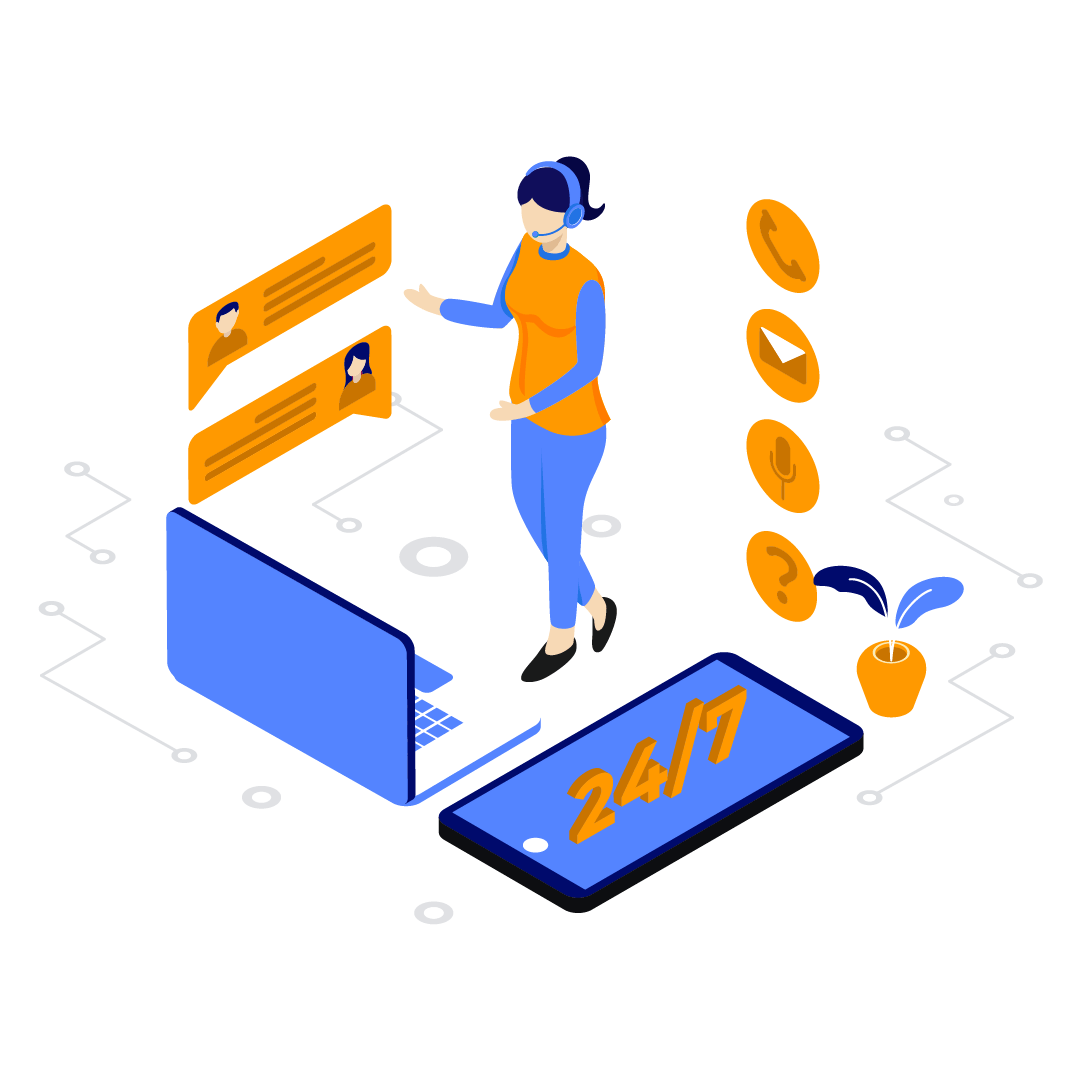 Avoid annoyances with one of the following customer support options. Based on your company size, the variance of customer base, and intricacy of problems, you may consider combining two or more of the following solutions.
Those little chat boxes that pop up when you visit certain websites (like ours!) aren't just there for fun – they serve a vital purpose in keeping communication easy and open with clients. Live chat is an easy way for customers to contact you from any device – it doesn't matter if they're on their phone, their computer, or their iPad. Additionally, it's quick to set up, extremely cost-effective, and allows for immediate communication. While not as immediate as phone support, live chat is growing in popularity as more people would rather chat virtually than over the phone or can multitask and chat while doing other work tasks. From the client's perspective, live chat is also more cost-effective because each support agent can have multiple interactions simultaneously, as opposed to 1-on-1 with phone. You'll also have the chance to talk to potential new clients who come to your website.
Phone support is still the most widely used customer support option across the country, and for good reason. There's next to no learning curve since almost every consumer has encountered phone support at some point in their lives. It's the fastest way to communicate, diagnose, and solve a problem. However, it can still be quite expensive, especially if you have to hire a few employees to take care of the support calls. It also requires constant attention to be done well.
Self-service options allow customers to take matters into their own hands (at least, initially). Customers can initialize the support communication by submitting a service ticket (primarily for technology- or software-focused issues) or filling out a form on a webpage or via email. While this allows a broader audience reach and the chance for customers to come to a conclusion on their own, it can also be time-consuming for more pressing issues and cause aggravation for customers not as keen on doing it themselves.
While not recommended for the vast majority of customers and intricate troubleshooting, a company Wiki page, FAQ page, or knowledge base is a great way to provide basic answers to common questions. These pages, that live on your website and can be readily accessed by anyone at any time, are great for providing immediate answers to your most common troubleshooting questions and prevent customers with easier problems to solve from backing up your self-service ticket queue.
Being prepared to handle customer support instances in a variety of forms will only help to make your strategy (and your customers' loyalty) stronger. Any combination of live chat, FAQs, self-service, or phone support options can provide a well-rounded way to handle issues that arise.