The

Key

to

Customer

Retention
In every business, no matter the size or the industry, there are two main objectives: grow revenue and decrease customer attrition. Learning how to increase your revenue is the easy part – generally, keeping your costs below your income is a good place to start. But learning how to decrease customer attrition can be a little more difficult.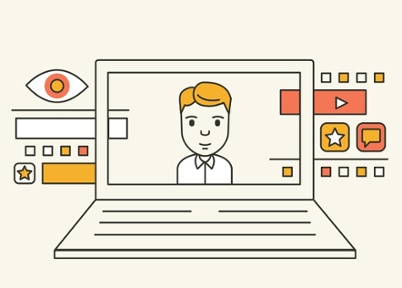 What's the secret? Customer satisfaction. If customers are truly satisfied with your brand and like doing business with you, they'll be less likely to churn. 
Now the question is, how can you ensure you're keeping your customers satisfied?
Remember important events
Your customer's birthday, the anniversary of their first purchase, or when they signed up to a loyalty program if it's been more than six months since they've visited – these simple pieces of information can be the starting point of fruitful interactions. You also need to deliver something of value on each of these dates. Whether that be a coupon for a birthday discount or a free item because they haven't purchased in a while, make sure you give them something valuable that will make them want to come back.
Don't underestimate rewards programs
Rewards or loyalty programs are one of the best ways to encourage repeat purchases, track customers' purchase behaviors, and discover each customer's personal interests to better serve them in the future. Popular choices for rewards programs include punch cards that reward you with a percentage off or free item after a certain number of purchases, or points-based reward systems, that reward you with a discount after you spend a certain amount of money.
Communicate that you heard them
Imagine venting to someone about all the things that bother you or that you have a problem with, and they turn around and walk away without acknowledging a word you said. Frustrating, right? Don't allow your customers to feel frustrated after they pour their thoughts out to you. Acknowledge their comments, let them know you understand their concerns and you hear what they're saying. If needed, offer to fix the problem right then and there (e.g. by replacing an item if it's faulty). But most importantly, make sure you get across to the customer that their words haven't fallen on deaf ears. It's as simple as sending a follow-up email that thanks them for their feedback, lets them know that you appreciate their business, and explains that you'll alert the appropriate party to make sure that the feedback is heard.
Increasing customer satisfaction to reduce customer churn all comes down to one simple thing: respect. Actively communicating with your customers, acknowledging and heeding their feedback, and remembering important events are key to increasing satisfaction and are, at their core, simple acts of respect.