Customer support outsourcing gets a bad rap – people tend to assume that outsourced support centers are lower quality and harder to manage. But that's not the case at all! Like anything else you purchase, there are high-quality and low-quality options, you just have to know what to look for. Finding the best option for you takes just a little bit of homework.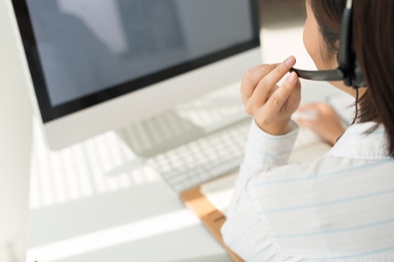 But we know it can be nerve-wracking to find the best, so we've put together a cheat sheet of the 3 most important facets for evaluation, and ways to determine if each is high quality or not. By the end of this article, you'll be able to pick the most high-quality call center option.
Interview agents before paying a dime
How will you manage your remote team?
How is their company culture?
In a great call center, the call agents will have been thoroughly interviewed for a variety of skills and expertise – not just if they meet the criteria for a job. High-quality call centers across the globe who work with primarily US-based clients will test their agents' English skills, evaluate them based on their communication skills, presence of accents, and ensure they can discuss matters in common subject areas. They'll be tested to make sure they're well-spoken and can handle themselves appropriately on the phone. Additionally, it's common for top-tier call centers to put agents through a rigorous training period or formal program to ensure they meet company standards.
To find out the quality of the call agents, you can ask to see the portfolio or references for the agents, or even ask to speak with them casually to hear how they speak on the phone. Great call centers will allow you to do so and aid in the process.
The management team at a high-quality call center is not hesitant to get involved in issues and makes sure the success of their clients is their top priority. The primary individuals responsible for translating your needs into directions for call agents will be able to do so effectively and keep in contact with you on a regular basis to ensure success. They are good at communicating both with you and the agents: alerting you of issues, responding to your needs, and including you on any important internal communication. A great management team monitors and coaches call agents to continually make them better, and are transparent in their process. Additionally, there will also be a person in charge of quality assurance in addition to the team lead or account manager, further ensuring top-notch service.
One way to determine if the management team is top-tier is to ask them how they plan on communicating with you after you sign your contract. If they have a structured process for follow-ups and a set of metrics they're tracking and reporting on, this is a good sign!
Monitoring and quality control
At a top-notch call center, company culture will be a main priority. They know that the best way to provide effective and quality customer service is to fully engage their employees and keep them happy. The emotional feeling across the company should be one of friendship, productivity, and overall happiness – and the management team does whatever they can to keep it that way. While it may seem unimportant, if the employees are happy to work where they work they'll be happier to assist your customers.. They'll be less stressed, pleasant, and not in a rush with your callers. One way to tell if the company culture is good is if the employee turnover is low. The lower the turnover, the more people like their job and want to stay at this company.
In sum, a high-quality call center will be happy to be transparent about their processes, their people, and their organization. They don't have anything to hide and are happy to show you the ins and outs of the way they work. And usually their honesty, dedication, and quality shines through prominently.
If you're looking for a high-quality call center solution, look no further. We've done the homework for you and made sure to hit all the above mentioned points of quality and success.
Interested in outsourcing your customer support function to top-tier professionals and reap the benefits above?