Have you ever wondered what sets successful eCommerce stores apart from the rest? Great customer support is a vital factor in eCommerce business accomplishment, and Shopify vendors are not exempted. But how can you manage customer service efficiently while focusing on your core business? The answer lies in outsourcing customer service, which can supercharge your Shopify store and skyrocket your sales.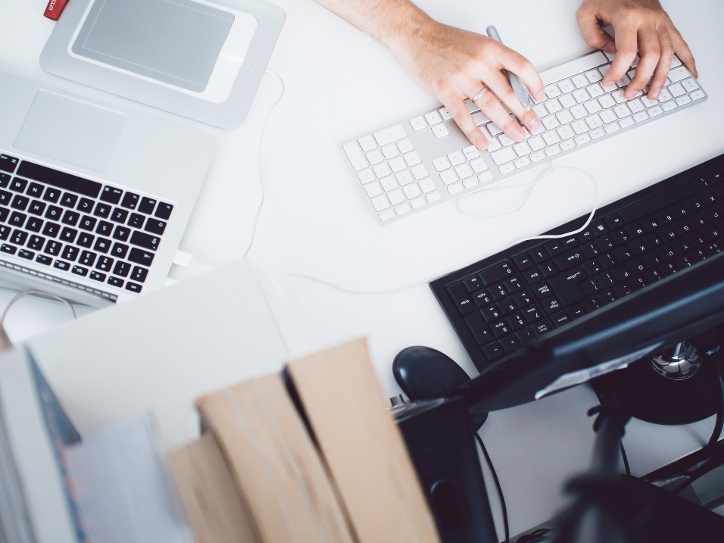 The Importance of Customer Service in eCommerce
Online shoppers are increasingly influenced by customer service. According to a study by Microsoft, 90% of Americans consider customer service an essential factor when deciding whether to do business with a company (Source). Additionally, a PwC report revealed that 73% of customers consider a positive experience as a key driver for brand loyalty. Social media and online reviews strengthen word-of-mouth marketing. One unfavorable review might sway a potential buyer. Positive reviews and excellent customer service may boost your brand's reputation, retaining and recruiting consumers.
The Challenges of Managing Customer Service In-House
While providing top-notch customer service is essential, managing it in-house can be daunting for Shopify store owners. Some of the challenges include: High costs: Salaries, benefits, and other overhead costs make hiring and training customer service representatives (CSRs) costly. Limited resources: Small businesses and startups often need help to allocate sufficient resources to customer service, leading to inadequate support and, eventually, unsatisfied customers. Scalability: As your business grows, it becomes increasingly challenging to scale your in-house customer service team to keep up with increasing customer inquiries. Maintaining focus: Managing customer service in-house can distract you from your core business operations, making it difficult to concentrate on the essential aspects of growing your Shopify store.
Outsourcing Customer Service for Shopify Stores
Outsourcing customer service offers a solution to these challenges, enabling Shopify store owners to provide exceptional support without the associated burdens of managing it in-house. By partnering with a professional customer service provider, you can access a team of skilled CSRs, industry expertise, and the latest technology, all while saving time, money, and effort. We'll discuss outsourcing customer service's benefits, how to choose a partner, and how to integrate it with your Shopify business in the next parts. This article will show how outsourcing may boost your Shopify store and grow your business.
The Benefits of Outsourcing Customer Service
Outsourcing customer service can bring a wealth of benefits to your Shopify store, contributing to increased sales and overall growth. Outsourcing customer service improves customer happiness, cost savings, core business focus, and access to industry knowledge and best practices.
Improved Customer Satisfaction
Professional customer service providers offer faster response times, better assistance, and 24/7 availability, which can boost customer satisfaction.
Outsourcing customer service can help you achieve faster response times by leveraging the resources and expertise of your outsourcing partner. According to a study by SuperOffice, the average response time for customer service requests is 12 hours, while the best practice benchmark is just 1 hour (source: SuperOffice). By outsourcing customer service, you can ensure that your customers receive timely assistance, leading to increased satisfaction and loyalty.
An experienced customer service provider can deliver higher quality support by employing well-trained and skilled customer service representatives (CSRs). These CSRs have the knowledge and experience to handle customer queries efficiently and effectively, leading to increased customer satisfaction. Outsourcing partners also educate and support CSRs to keep current on industry developments and best practices.
In today's global marketplace, customers expect round-the-clock support. According to a study by HubSpot, 82% of customers expect an immediate response to their marketing or sales inquiries (source: HubSpot). Outsourcing customer care lets you provide 24/7 help in any time zone.
Outsourcing customer service can result in significant cost savings for your Shopify store. By partnering with a professional customer service provider, you can reduce overhead costs and enjoy flexibility in scaling your support operations.
Hiring, training, salary, perks, and office space make in-house customer service expensive. You can avoid these expenses by outsourcing customer service, as your outsourcing partner will be responsible for managing their staff and infrastructure. Outsourcing customer service may save operating expenses by 60%, according to Deloitte.
Flexibility in Scaling Support
As your Shopify store grows, your customer service needs will change. Outsourcing customer service allows you to scale your support operations quickly and efficiently to accommodate fluctuations in demand. This flexibility can be especially beneficial during peak seasons or promotional periods when you may experience a sudden surge in customer inquiries.
Enhanced Focus on Core Business Operations
Outsourcing customer support lets you focus on the core of your company. This emphasis may enhance decision-making, product development, and marketing, boosting Shopify sales and growth.
Access to Industry Expertise and Best Practices
A professional customer service provider has extensive experience in the customer support industry, giving them access to valuable knowledge and best practices. You may improve customer service by outsourcing customer service. Outsourcing partners also use the newest technology and tools, helping you deliver smooth and effective customer assistance.
Finding the Right Customer Service Outsourcing Partner
Shopify shop success depends on choosing the proper customer care outsourcing partner. This section covers defining customer service needs, evaluating outsourcing partners, and advice for a successful transition to outsourced customer support.
Identifying Your Customer Service Needs
Before you begin searching for an outsourcing partner, it's important to identify your customer service needs. This includes determining the types of support channels you want to offer and understanding the volume of customer inquiries you receive.
Determine Preferred Support Channels
Consider the support channels your customers are most likely to use and prefer. Email, phone, live chat, and social media are popular. Each channel has pros and cons, so choose the ones that match your clients' tastes and your business's strengths. For example, live chat is excellent for real-time support, while email may be more suitable for handling complex inquiries requiring thorough responses.
Measure Volume of Customer Inquiries
Estimate client queries to calculate customer support team size. This will also help you understand the level of support your outsourcing partner should provide. Keep in mind that your customer inquiry volume may fluctuate, so it's crucial to select a partner that can scale their services accordingly.
Once you've identified your customer service needs, you can begin evaluating potential outsourcing partners. Consider the following factors when assessing potential providers:
Look for outsourcing partners with experience in the eCommerce industry, as they will be familiar with the unique challenges and requirements of online retail. Additionally, if your Shopify store operates within a specific niche or industry, consider selecting a partner with experience in that area.
Reputation and Customer Reviews
Research the reputation of potential outsourcing partners by reading customer reviews and testimonials. This can provide valuable insights into the quality of service they provide and the level of satisfaction among their clients. Also, check for any industry awards or certifications that may indicate a commitment to excellence in customer service.
Pricing and Contract Flexibility
Compare the pricing structures and contract terms of different outsourcing partners. Look for a provider that offers a competitive pricing model and flexible contract terms, allowing you to scale your customer service operations as needed. Additionally, consider whether the provider charges any setup or integration fees and if they offer a trial period to test their services.
Tips for a Successful Transition to Outsourced Customer Service
To ensure a smooth and successful transition, explore the following tips:
Clearly define your expectations:

Communicate your customer service goals, requirements, and standards to your outsourcing partner to ensure they understand your expectations.
Establish a strong working relationship:

Maintain regular communication, address concerns promptly, and provide feedback to build a strong working relationship with your outsourcing partner.
Train the outsourced team:

Train the customer service representatives on your products, policies, and brand identity to ensure they can provide accurate and consistent support.
Monitor performance:

Regularly review performance to identify areas for improvement and track key performance indicators such as resolution, rate response time, and customer satisfaction scores.
Involve your team:

Keep your in-house team informed and involved in the transition process to alleviate concerns and ensure understanding of the benefits of outsourcing.
Maintain consistent branding and messaging:

Ensure that your outsourcing partner adheres to your brand's tone, style, and messaging guidelines for a seamless customer experience.
Implement a feedback loop:

Establish a process for gathering customer feedback and sharing it with your outsourcing partner to identify areas for improvement and ensure customer needs are being met.

Continuously optimize and improve:

Regularly review and assess performance, and work with your outsourcing partner to implement necessary improvements to maintain top-notch customer service.
These ideas can help you migrate to outsourced customer service and enjoy its numerous benefits, including higher customer satisfaction, cost savings, and increased focus on your core company activities. You can turbocharge your Shopify business with the proper outsourced partner and boost sales.
Outsourcing customer service can transform your Shopify store, improving customer happiness, cost savings, emphasis on core company operations, and access to industry experience and best practices. By identifying your customer service needs, evaluating potential outsourcing partners, and following the tips for a successful transition, you can make an informed decision that will help supercharge your Shopify store and ultimately skyrocket your sales. Remember, selecting the right outsourcing partner is crucial to ensuring the success of your customer service operations. Find a provider that shares your business goals, client demands, and support commitment. Now is the time to take action and reap the rewards of outsourcing customer service. Keep the challenges of in-house customer service from holding your Shopify store back any longer. Embrace the power of outsourcing and watch your business soar to new heights. Visit Support Zebra to learn more about how our tailored customer service solutions can help your Shopify store achieve its full potential.