When you think of BPO, what comes to mind? You already know that outsourcing your business processes saves you time and allows you to focus on the tasks most important to you (if you can determine which tasks to delegate out, that is). But the truth is, the benefits of BPO extend far beyond just time savings.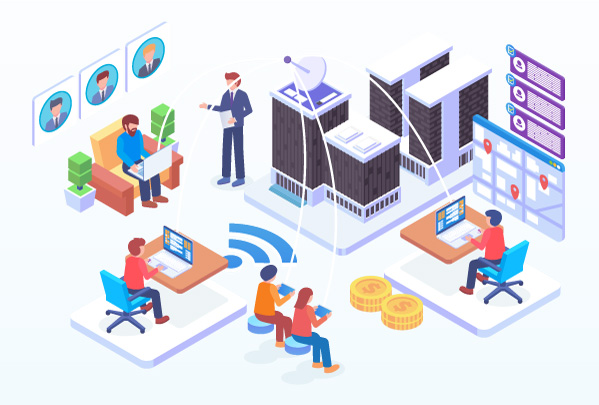 These are some of our favorite benefits of BPO:
Improved customer service
This is a big one and encompasses a lot of moving parts. Customer service and customer relations tend to be the first processes to fall to the wayside when a business gets busy, stressed, and overworked. Most growing businesses are stuck just playing catch-up and don't have the resources or previous experience to implement and consistently measure effective KPI's that drive a successful customer service strategy. Unfortunately, so much energy is poured into putting out fires (instead of the root cause) that not enough attention is given to keeping existing customer relationships happy. However, when you can effectively outsource some of the business processes that are currently taking up too much of your time, you'll allow yourself more time to prioritize customers where it counts.
Immediate access to highly trained, skilled employees
Unlike internal employees where you'd have to find, hire, and train them in an approximate 2-3 month commitment before they're fully functional, outsourcing your business processes allows you to take advantage of employees who are already hired, skilled, trained, and ready to work. Additionally, employees' performance at outsourcing companies is managed internally by their own supervisors, so you can be sure they're staying on top of their work even though they're not in your physical vicinity.
Improved efficiency (of your work and everyone else's)
Think about it: if you only had to focus on and work on the things you were good at and the things you wanted to work on, how much more of these things would you get done? Chances are, probably multiple times the amount you get done now. Outsourcing tasks that aren't part of your core responsibilities or interests allow you to focus on what you're good at while still ensuring the other things that need to get done are still getting done.
It may seem obvious to some, but this is a big reason that can't be ignored. Hiring an outsourced employee is much more inexpensive than hiring and training a new employee. The reduction it cost goes further than just financially – you reduce the opportunity costs of wasted time, things taking longer than they should if you don't know what you're doing, and hiring the wrong people.
When you don't have to worry about hiring and firing employees and what it will cost you, you can ensure you can scale up or down depending on your company's changing needs. Going through a busy period or experiencing growing pains? Easily increase the size of your team, and decrease the size when things slow down.
Outsourcing can seem daunting, but it can be absolutely essential for growing your business and improving your performance. You can increase your access to highly trained individuals, easily scale against changing needs of your business, save time and money, and ultimately improve your customer experience.
If you're a business looking to leverage the advantages of the Philippine call center industry, consider partnering with SupportZebra. As a leading B2B SaaS company, SupportZebra offers a range of customer service solutions that can be tailored to your specific needs. Please contact us today to understand how our expertise can drive your business toward success in today's competitive marketplace.